L/L-M Loboes open with 64-49 win over Sargent County
The Loboes have now started their season 1-0 for the fifth consecutive season.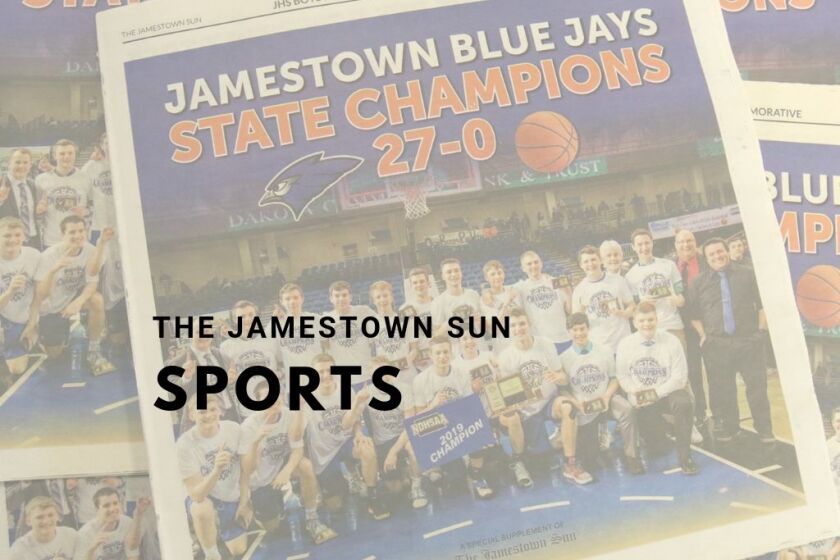 The LaMoure/Litchville-Marion Loboes boys basketball team opened their season with a 64-49 win Monday, Dec. 13, over the Sargent County Bulldogs.
The Loboes (1-0) have now opened the season with a win for the fifth consecutive year, dating back to the 2017-18 season. The Bulldogs (1-1) have now lost two in a row to the Loboes.
After struggling in the first quarter, going down 10-5, the Bulldogs battled back in the second to make it a 24-20 game in favor of the Loboes. The Loboes put the game away with a 17-10 third quarter to send the game into the fourth quarter with a 41-30 lead.
The Loboes struggled shooting from the top of the arc, going 0-for-2, but they made up for it in the left corner, shooting at a 50% clip. The Bulldogs shot well from beyond the arc, shooting 35.3%.
The Bulldogs struggled with turnovers, turning the ball over 18 times, on which the Loboes scored 18 points. The Loboes turned the ball over 12 times, and the Bulldogs scored 10 points off those turnovers.
The Loboes managed to stay out of foul trouble, sending the Bulldogs to the line for five free throws of which they hit one.
The Loboes will look to continue their winning ways at 1:30 p.m. Friday, Dec. 18, when they face Wyndmere/Lidgerwood. The Bulldogs hit the court again at 7 p.m. Thursday, Dec. 17, when they welcome in Oak Grove.
L/L-M 64, SC 49
L/L-M: 10 14 17 23—64
SC: 5 15 10 19—49
Points leaders:
L/L-M: Landon Piehl 14, Carter Bowman 11, Max Musland 11, Corban Potts 11, Colton Ness 7, Charlie Bowman 6, Anthony Hansen 4
SC: Luke Martinson 12, Fletcher Willprecht 12, Rylan Brouillard 8, Gaven Christianson 6, Avery McFarland 6, Nick Hansen 3, Josh Wittich 2
Total Stats:
L/L-M: 20 FGs, 21-25 FTs, 11 fouls, 3-pointers: Musland, Potts, Bowman
SC: 21 FGs, 1-5 FTs, 18 fouls, 3-pointers: Willprecht 3, Brouillard 2, Hansen