Mike Jacobs Always in Season: Flickers herald the advance of autumn
The flicker is a woodpecker, but it has its own habits, some of them quite different than those of its woodpecker relatives.
We are part of The Trust Project.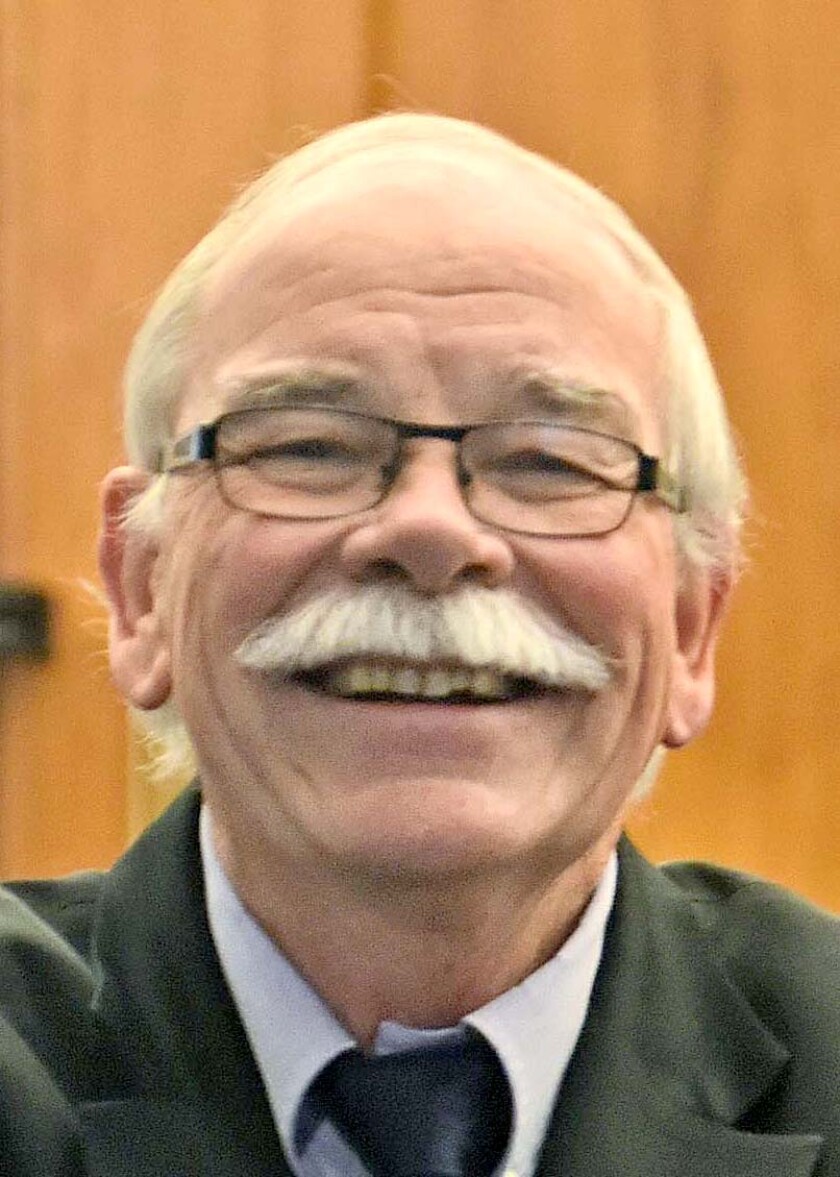 GRAND FORKS – "Northern flicker" is the answer to one of the five most frequently asked questions about birds. The flicker is a misfit in several ways. It is a woodpecker, to begin with, and it displays some woodpecker traits. But the flicker has its own habits, some of them quite different than those of its woodpecker relatives.
This is most obvious at this time of year, when large numbers of flickers appear on open grassy areas, including big backyards, public parks and hayfields. Yes, on the ground. The flicker is the only woodpecker that spends much time on the ground.
Flickers use a woodpecker adaptation, the bill, as a probe to find morsels of food underground, such as worms and grubs. Other woodpeckers use the bill to hammer away at trees, where they find insects. One of the woodpeckers, the yellow-bellied sapsucker, uses that same woodpecker tool to get access to sap that runs in trees during the growing season.
In another way, the flicker takes a woodpecker trait to extremes. It is cryptically colored, overall, a warm grayish brown with streaks of black. Many woodpeckers have this kind of streaking, though usually in black and white.
Often, woodpeckers have a feature that distinguishes them. In most, that's the head. Consider the red-headed woodpecker, for example, or the pileated or even the downy and hairy woodpeckers. All of these occur here. With the sapsucker, which also occurs here, it's the belly. Likewise with the red-bellied woodpecker, a relatively recent arrival to the suite of woodpecker species occurring here.
The All American Turkey Show was a winter event, held in February at the Grand Forks Municipal Auditorium on Fifth Street north of downtown.
With the flicker, it is the so-called "underwing coverts." In local birds, these are brilliant yellow. Farther west, flickers display red underwing coverts. This has led to common names that call attention to this feature – yellow-shafted and red-shafted flicker. The shafts here refer to the stiff heathers lining the underside of the birds' wings.
In the past, this distinction was considered enough to denote two different species of flickers, but it turns out that the flickers don't care much. Where their ranges overlap, including central North Dakota, these birds interbreed freely, thus erasing the line that distinguishes separate species.
All of this is confusing enough, but there's more. Flickers behave much like robins, especially at this time of year, when large flocks of flickers spread out across lawns and fields in search of food. I've often seen flickers and robins sharing the same space – though not in close proximity. Both species practice social distancing.
This happened Tuesday morning, Sept. 20, in Optimist Park in south Grand Forks. This is one of my walkaround destinations, now that Suezette and I are established on the south end. Robins far outnumbered flickers. Most of them were foraging in trees taking berries – a sure sign of fall. Robins are carnivores in summertime. In fall and winter, they are fructivores.
Some of the robins I saw had delayed this change in diet, and were working the ground. Among them I spotted a flicker. I might have overlooked the bird, except that its profile is more elongated, less plump, than the robin's. In flight, oddly enough, the flicker might have been overlooked. Robins and flickers both show white in the rump when they fly, so a flicker could be mistaken for a robin.
Flickers do nest in our area, but in the nesting season, they are shy and elusive. In fall, however, they can occur in large numbers. Like robins, a few hardy flickers are stragglers into early winter.
All in all, Tuesday was my best birding day since we moved into Grand Forks in May. I spotted both a merlin and a Cooper's hawk, a twofer that pretty much covers the urban raptors – except for the peregrine falcons that occupy the water tower on the UND campus, of course.
The morning produced a host of what birds affectionately refer to as "lbjs," or "little brown jobs." Many of these were cupping sparrows. I would have sorted through them, but – you'll remember – Tuesday morning was a time of intermittent showers.
Back at the house, the feeders were busy with the expected guests, downy woodpeckers and black-capped chickadees.
I am still waiting for a cardinal. I hear them in the neighborhood, but so far I haven't sighted one in my backyard. I'm looking forward to watching cardinals while I wash the dishes.
Jacobs is a retired publisher and editor of the Herald. Reach him at mjacobs@polarcomm.com.