Mike Jacobs Always in Season: Reviled among many birders, grackles still have redeeming qualities
Grackles are aggressive against other birds, and they are nest robbers. Yet still, I find them attractive birds.
We are part of The Trust Project.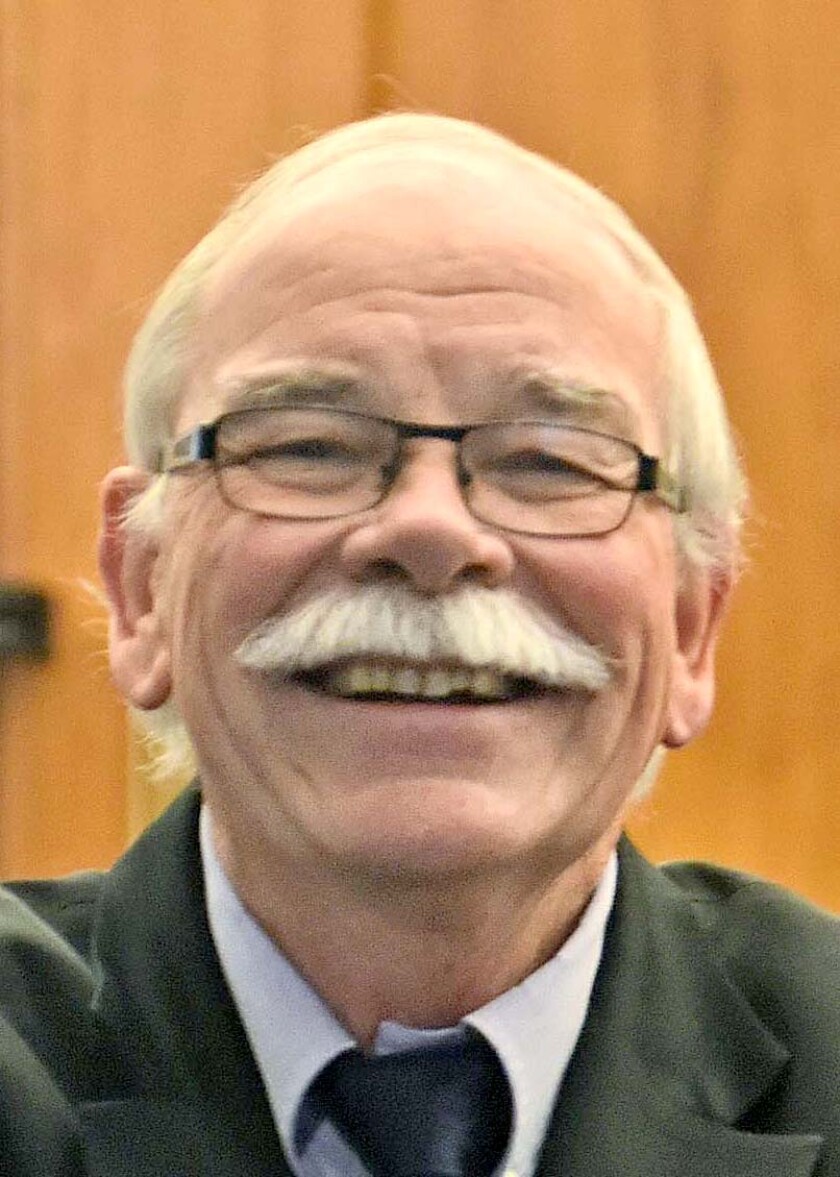 GRAND FORKS – Danny Omdahl and I have been watching common grackles, he in Warren, Minnesota, and I on Grassy Hills Lane in Grand Forks. Probably other birders have been watching grackles, too. Grackles are not the most popular of birds, but they are among the most interesting.
Omdahl had a very interesting question. He wrote, "My wife and I were enjoying a summer evening tonight, and were watching grackles get a drink of water in the gutter from our and our neighbor's sump pump hoses. There's been three separate grackles that have flown up to the water with something in their mouths and they drop it when they get to the water.
"Curiosity got to me, so I checked what it was, and it was bird poop. Is this normal? I can't find anything online that mentions this, and I find it really odd. So is it a territorial thing?"
My answer is, I don't know.
I'm not surprised about the bird poop. Birds clean up after themselves – and their young. Korrie Wenzel, the Herald's publisher, has a trail camera focused on a robin's nest, and he's concluded that the baby birds do nothing but eat and poop. And the poop has to go somewhere. Many species of birds have been observed cleaning up after their young.
So the answer may be as straightforward as that.
The martin is the largest member of the swallow family. Like the barn swallow, it is a luminescent purple in color, but it lacks the salmon and buff trim that marks barn swallows.
Grackles probably have the same problem.
But the deeper question is: Is this a territorial behavior among grackles?
My experience with grackles suggests that they are social birds, at least with their kin – other grackles, that is. Grackles sometimes form fairly large groups that patrol likely food sources, including moist lawns and gardens.
This occurred in my backyard this week. My neighbors undertook a redo of their backyard, which I see from the patio on our house. The activity brought a flock of grackles. I counted seven at one point. Doubtless, the activity turned up plenty of food items that grackles find inviting.
A grackle surveying an open space is an imperious presence. Grackles behave themselves as if they are lords of their domains. And perhaps they are.
Yet grackles have an unsavory reputation among birders. They are aggressive against other birds, for starters, and they are nest robbers, taking eggs and even young from the nests of other species.
Yet still, I find them attractive birds.
Grackles are one of nature's best and most evenly seen examples of iridescence. In good light – a strong sunrise, for example, or full sun at noontime – iridescence is at its full beauty. As the birds move and the sun hits them from a new angle, the apparent color of their plumage moves from black to green to blue or purple.
Perhaps this has a dazzling impact on other bird species, allowing grackles an advantage as predators and in locating their own nests, and perhaps the nests of other birds.
Grackles appear to understand this. I am sidling up to anthropomorphism here … but it seems to me that grackles behave in ways that display their splendor.
I know there are many birders who revile these birds, regarding them as plundereous murderers. And that they are.
Would it be proper to write that I am comforted in knowing that nature works this way?
As grackles pranced across my neighbor's freshly seeded lawn last week, and as Danny Omdahl wondered about their territorial ambitions, it's easy to conclude that the birds are egotists, confident in their beauty and their own importance.
Jacobs is a retired publisher and editor of the Herald. Reach him at mjacobs@polarcomm.com.