Class B Roundup: E/K-M girls, M/P-B boys get big wins
The Rebels shot 56.5% from the field in the second half of their win.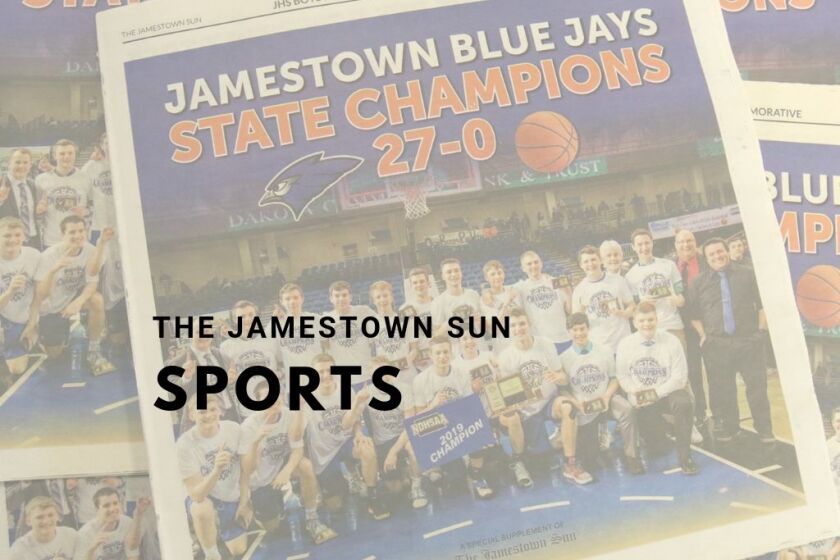 We are part of The Trust Project.
EDGELEY, N.D. — The Edgeley/Kulm-Montpelier Rebels used a huge fourth quarter to mount a comeback and get a 54-50 win over the LaMoure/Litchville-Marion Loboes on Thursday, Jan. 19, at Edgeley High School.
The Rebels girls basketball team (9-3) trailed 42-33 heading into the final quarter but outscored the Loboes 21-8 in the fourth to get the win. The Loboes (7-7) were led by Tessa Ramusson's 15 points. The Rebels were led by Mataeya Mathern's 20 points.
The Loboes are back in action at 7 p.m. on Tuesday, Jan. 24, when they take on Carrington. The Rebels return to the court at 2 p.m. on Saturday, Jan. 21, when they face Ellendale.
L/L-M 50, E/K-M 54
L/L-M: 6 20 16 8–50
E/K-M: 6 13 14 21–54
Points leaders:
L/L-M: Tessa Rasmusson 15, Norah DelaBarre 12, Bailie Kelley 9
E/K-M: Mataeya Mathern 20, Kiara Jangula 9, Grace Irey 8
M/P-B pulls away late in 58-46 win over Griggs-Midkota
GLENFIELD, N.D. — The Medina/Pingree-Buchanan overcame an early first-quarter deficit to get a 58-46 win over Griggs-Midkota on Jan. 19, at Midkota Junior Senior High School.
The Thunder (7-2) were led by Josh Moser's 18 points. The Titans (3-9) were led by Brady Haugen's 13 points.
The Cardinals No. 4 ranking is their highest ranking since they were ranked No. 3 in the Feb. 7, 2022 poll.
The Titans look to end their losing streak at 7 p.m. on Jan. 24, when they take on Napoleon/Gackle-Streeter. The Thunder are hoping to keep their winning streak going at 7:30 p.m. on Monday, Jan. 23 when they host Maple River.
M/P-B 58, G-M 46
M/P-B: 11 17 17 13–58
G-M: 14 10 9 13–46
Points leaders:
M/P-B: Josh Moser 18, Rylen Wick 14, Gage Magstadt 9
G-M: Brady Haugen 13, Latrell Rainey 11, James Woodstead 8