Class B Roundup: E/K-M wins, Oakes and South Border end skids
The Tornadoes ended a two-game losing streak and the Mustangs ended an eight-game slide.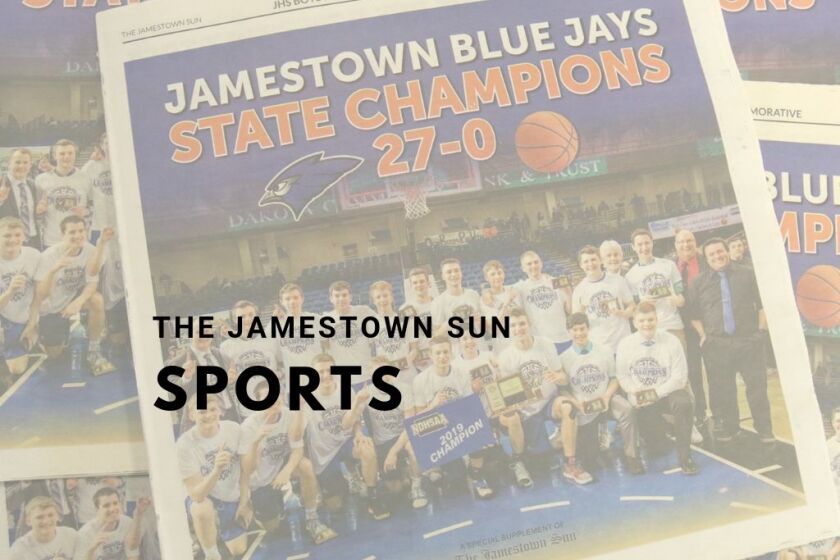 E/K-M squeaks by Barnes County North
The Edgeley/Kulm-Montpelier Rebels boys basketball team held off a late comeback attempt to beat the Barnes County North Bison 53-51 on Monday, Jan. 31,.
The Rebels (10-3) outscored the Bison (2-10) 15-12 in the third quarter to send the game to the final quarter with the Rebels up 41-36.
The Rebels were led by Dalton Madcke's 19 points.
The Bison's upset bid was buoyed by Will Schwehr's 19 points.
BCN 51, E/K-M 53
BCN: 9 15 12 15–51
E/K-M: 12 14 15 12–53
Points leaders:
BCN: Will Schwehr 19, Jonah Harstad 10, Casey Everson 9, Parker Amann 9, Kayden Quick 6, Cade Piatz 5, Justin Schlenker 2
E/K-M: Dalton Madcke 19, Joe Kramlich 12, Brad Kinzler 9, Stetson Schlect 9, Justus Kiecker 3, Jaxon Buckeye 1
Total stats:
BCN: 21 FGs, 4-13 FTs, 15 fouls, 3-pointers: Quick, Schwehr, Everson
E/K-M: 20 FGs, 10-22 FTs, 13 fouls, 3-pointers: Kramlich, Kinzler, Kiecker
Oakes ends skid vs. South Border
The Oakes Tornadoes boys basketball team came out of the gates flying, outscoring the South Border Mustangs 18-7 on their way to a 45-39 win on Monday.
The win ends the Tornadoes' (5-7) two-game losing streak. The loss is the Mustangs' (5-9) third in a row.
The Tornadoes were led by Trey Skoglund's 14 points.
The Mustangs' leading scorer was Trevor Schmit with 13 points.
OHS 45, SB 39
OHS: 18 10 6 11–45
SB: 7 15 12 5—39
Points leaders:
OHS: Trey Skoglund 14, Andrew Wolff 10, Xavier Vossler 10, Noah Sundby 9, Joey Heim 2
SB: Trevor Schmit 13, Kaleb Thiery 8, Connor Kosiak 6, Kaden Bader 5, Colton Martz 2, Seth Wolf 2, Jackson Mediner 1
Total stats:
OHS: 20 FGs, 4-9 FTs, 15 fouls, 3-pointer: Skoglund
SB: 15 FGs, 6-12 FTs, 11 fouls, 3-pointer: Schmit
South Border gallops past Strasburg/Zeeland
The South Border Mustangs girls basketball team and the Strasburg/Zeeland Clippers battled in the first quarter with the Mustangs taking a 15-13 lead. In the next three quarters, the Mustangs (5-12) outscored the Clippers (3-9) 44-35 to get the 59-48 win on Monday.
The Mustangs were led by Emily Jochim, who had 28 points.
The Clippers' leading scorer was Addison Wagner with 31 points.
SB 59, S/Z 48
SB: 15 20 5 19–59
S/Z: 13 10 13 12—48
Points leaders:
SB: Emily Jochim 28, Macey Monson 11, Kya Wiest 8, Cheyanne Lindgren 7, Brylee Fast 5
S/Z: Addison Wagner 31, Rebekah Pool 9, Abby Scherr 4, Sophia Haak 4
Total stats:
SB: 24 FGs, 3-9 FTs, 12 fouls, 3-pointers: Jochim 5, Wiest 2
S/Z: 20 FGs, 7-12 FTs, 15 fouls, 3-pointer: Wagner