Class B Roundup: Ellendale girls win, South Border girls lose in SD.
The Cardinals win ends their seven game losing streak.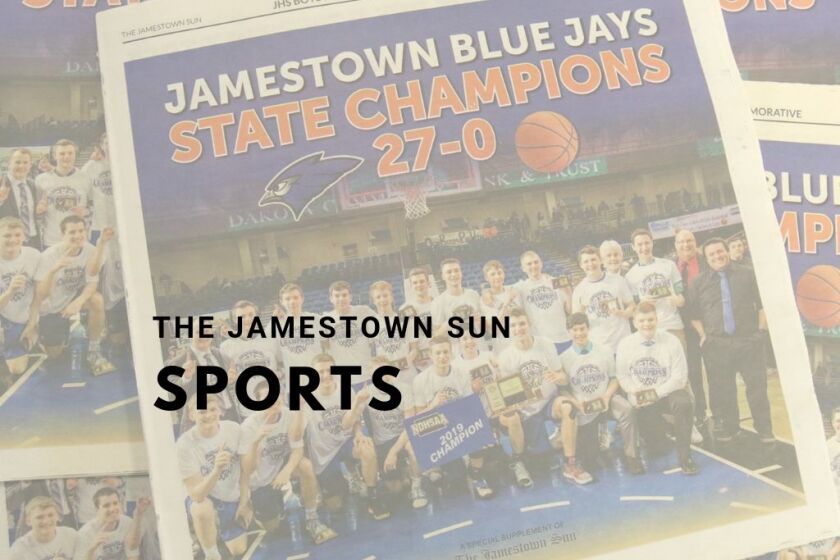 The Ellendale girls basketball team used a 11-2 third quarter Monday, Jan. 17, to power them to a 53-41 win over Strasburg-Zeeland. The win puts an end to the Cardinals (2-10) seven-game losing streak. The Lady Clippers (3-7) are now on a five-game losing streak.
The Cardinals came out flying, taking a 16-9 lead into the second quarter, but the Lady Clippers fought back making it a 24-17 game at the half.
The Lady Clippers were led by Addison Wagner, who scored a game high 29 points, including four 3-pointers.
Both teams spent a lot of time at the free-throw line as the Cardinals had 13 fouls and the Lady Clippers had 14 fouls. The Cardinals shot 10-for-13 from the line and the Lady Clippers shot 5-for-12 from the stripe.
EHS: 53, S-Z 41
EHS: 16 8 11 18—53
S-Z: 9 8 2 22—41
Points leaders:
EHS: Mackenzie Thorpe 18, Kali Norton 12, Olivia Hagen 8, Ariel Hagen 7, Siera Bollinger 4, Anna Elsen 2, Kaisa Lematta 2
S-Z: Addison Wagner 29, Abby Scherr 12
Total stats:
EHS: 20 FGs, 10-13 FTs, 13 fouls, 3-pointers: Norton 2, A. Hagen
S-Z: 16 FGs, 5-12 FTs, 14 fouls, 3-pointers: Wagner 4
Herreid-Selby shuts down South Border
The South Border girls basketball team lost 42-31 Monday, Jan. 17, to Herreid-Selby (S.D.).
The South Border Mustangs (4-10) struggled scoring the ball with only six players finding the scoresheet. The Wolves (5-3) had five players score at least two points.
After the teams went into the second quarter tied at 10-10, the Wolves managed to hold the Mustangs to a single basket by Macy Monson to head into the half up 20-12. In the third quarter, the Mustangs came out and played tight defense, outscoring the Wolves 8-4.
The Mustangs shot well from 3-point range, hitting six 3-pointers. On the other side, the Wolves did not hit a 3-pointer.
The Mustangs are back in action at 6 p.m. Monday, Jan. 24, when they face Eureka/Bowdle. The Wolves return to action at 8 p.m. Friday, Jan. 21, when they take on North Central.
SB 31, H-S 42
SB: 10 2 8 11–31
H-S: 10 10 4 18—42
Points leaders:
SB: Emily Jochim 6, Kelsey Vetter 6, Brylee Fast 6, Macy Monson 6, Cheyanne Lindgren 4, Kya Wiest 3
H-S: Kendell Sawinsky 13, Jada Rossow 13, Bella Brandner 11, Mya Ebel 4, Jennica Berens 2
Total stats:
SB: 10 FGS, 5-7 FTs, 13 fouls, 3-pointers: Vetter 2, Fast, Jochim, Wiest, Lindgren
H-S: 20 FGs, 2-8 FTs, 12 fouls