Class B Roundup: L/L-M, Kidder County set up R3 championship matchup
The Loboes had five hits in their win.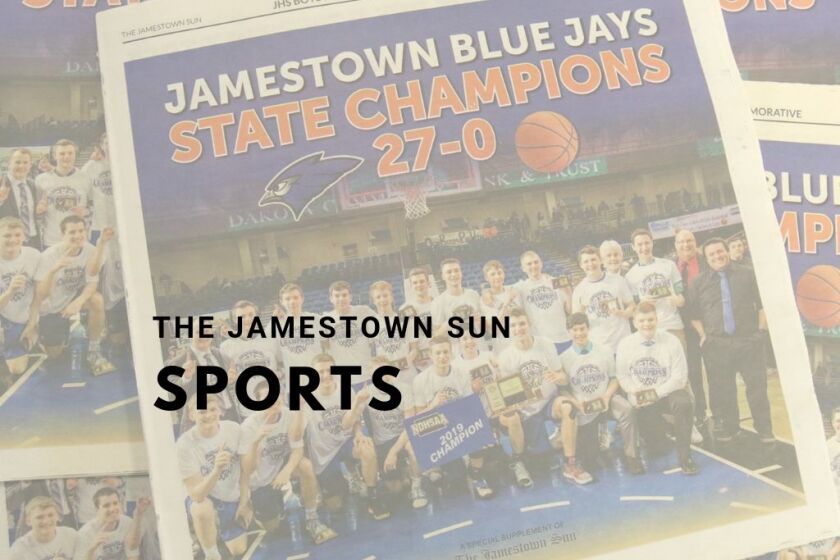 NEW ROCKFORD, N.D. — The top two teams in Region 3 faced off and it was a competitive game as the LaMoure/Litchville-Marion Loboes got a 7-3 win over the Carrington Cardinals on Tuesday, May 23, at New Rockford High School.
The Cardinals opened the scoring in the first inning before the Loboes took the lead on a two-run error to make it 2-1. Schmitz continued his big day with a game-tying single in the third. In total, he went 2-for-4 with one RB and one run.
The Loboes scored two runs in the fourth to push the lead out to 4-2 and they would never relinquish the lead again. They added three more in the sixth to book their spot in the Region 3 championship game. The Loboes' (11-1) leading hitter was Tate Mart who went 2-for-4 with two RBIs and one run.
CHS 3, L/L-M 7
CHS: 1 0 1 0 1 0 0–3 8 3
L/L-M: 0 2 0 2 0 3 X–7 5 3
WP: Jacob Nitschke, LP: Grady Shipman
Scoring plays:
First inning:
CHS: Hudson Schmitz triple, Schmitz scores on an error, unearned
Second inning:
L/L-M: Max Musland reaches on an error, Jacob Nitschke, Blase Isaacson score, unearned
Third inning:
CHS: Schmitz RBI single, Grady Shipman scores
Fourth inning:
L/L-M: Dylan Carlson RBI single, Nitschke scores
L/L-M: Tate Mart RBI single, Musland scores
Fifth inning:
CHS: Shipman RBI single, Jack Erickson scores
Sixth inning:
L/L-M: Mart RBI single, Toby Duncan scores
L/L-M: Connor Johnson RBI single, Mart scores
L/L-M: Dylan Carlson RBI groundout, Johnson scores
Cardinals have four errors in loss to Kidder County:
The Cardinals gave up four runs in the third inning and it cost them in a 9-5 loss to Kidder County/Napoleon/Gackle-Streeter in the final consolation game of the Region 3 tournament.
The Cardinals (12-6) scored two runs in the second before the Wolves scored four runs in the third to take a 3-2 lead. The Wolves (8-8) added another one in the fourth to take a 5-2 lead. After the Cardinals cut the deficit to 5-3, the Wolves put the game away with two runs in the fifth as the lead went out to 7-3.
The Wolves try to win the Region 3 title at 12:30 p.m. on Wednesday, May 24, when they take on the Loboes.
KC 9, CHS 5
KC: 0 0 4 1 2 2 0–9 14 2
CHS: 0 2 0 1 0 1 1–5 11 4
WP: Blake Braun, LP: Kael Kovar
Scoring plays:
Second inning:
CHS: Ethan Roller sacrifice fly, Corbin Clifton scores
CHS: Erickson reaches on a dropped third strike, Bickett scores
Third inning:
KC: Simon Hager RBI single, Collin Zimmerman scores
KC: Blake Braun two-RBI double, Simon Hager, Jace Larson score
KC: Isaiah Oster reaches on an error, Braun scores
Fourth inning:
KC: Hager single, Blake Binder scores on an error, unearned
CHS: Erickson RBI double, Bickett scores
Fifth inning:
KC: Trey Silbernagel single, Oster scores on an error, unearned
Sixth inning:
KC: Silbernagel bases-loaded walk, Larson scores
KC: Tayden Jasper bases-loaded walk, Preston Fischer scores
CHS: Clifton RBI single, Schmitz scores
Seventh inning:
CHS: Shipman reaches on an error, Bickett scores, unearned