Class B Roundup: Linton and L/L-M boys basketball get wins
Linton and L/L-M both locked down defensively in their wins.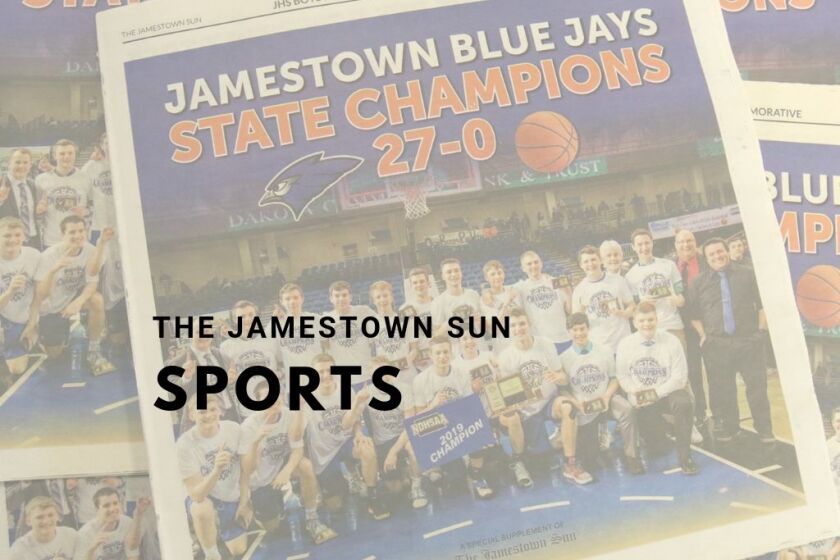 Linton clips Strasburg-Zeeland
The Linton/Hazelton-Moffit Braddock boys basketball team went into the half up 46-4 and never looked back, beating the Strasburg-Zeeland Clippers 78-16 Tuesday, Feb.1.
The Lions now move to 9-5 on the season. The loss drops the Clippers to 0-13 on the season.
The Clippers leading scorer was Devin Feist with 10 points.
The Lions were led by Jace Jochim's 20 points.
S-Z 16, L-HMB 78
S-Z: 2 2 8 4–16
L-HMB: 26 20 20 12–-78
Points leaders:
S-Z: Devin Feist 10, Loren Wolf 2, Sawyer Haak 2, Delson Droog 1, Brandon Eberle 1
L-HMB: Jace Jochim 20, Trace King 18, Landon Bosch 12, Riley Richter 7, Nathan Holzer 5, Gentry Richter 5, Justin Tschosik 5, Grant Bosch 4, Kaden Masset 2
Total stats:
S-Z: 7 FGs, 2-4 FTs, 11 fouls
L-HMB: 30 FGs, 10-12 FTs, 9 fouls, 3-pointers: Jochim 2, King 2, R. Richter, Tschosik, G. Richter, Holzer
L/L-M takes down Oakes
The LaMoure/Litchville-Marion Loboes boys basketball team went up 15-5 going into the second quarter and got the 60-39 win over the Oakes Tornadoes.
The Loboes (8-2) have now won four games in a row.
The Tornadoes (5-8) made the game tighter in the third quarter, cutting their deficit to 43-27 but they couldn't get the job done in the final quarter.
The Tornadoes were led by Xavier Vossler's 8 points.
The Loboes leading scorer was Colten Ness with 18 points.
OHS 39, L/L-M 60
OHS: 5 15 7 12–39
L/L-M: 15 19 9 17–60
Points leaders:
OHS: Noah Sundby 8, Joey Heim 7, Andrew Wolff 6, David Schmitz 5, Adler Paeper 4, Mario Garza 4, Trey Skoglund 3
L/L-M: Colten Ness 18, Mas Musland 11, Charlie Bowman 11, Corban Potts 9, Anthony Hansen 5, Landon Piehl 5, Tate Mart 1
Total stats:
OHS: 11 FGs, 8-10 FTs, 16 fouls, 3-pointers: Heim, Schmitz, Vossler
L/L-M: 17 FGs, 12-19 FTs, 16 fouls, 3-pointers: Musland 3, Bowman 2