Class B Roundup: Linton beat M/P-B, Griggs-Midkota win big over BCN
The Lions shot 8-for-14 from the free throw line in their win.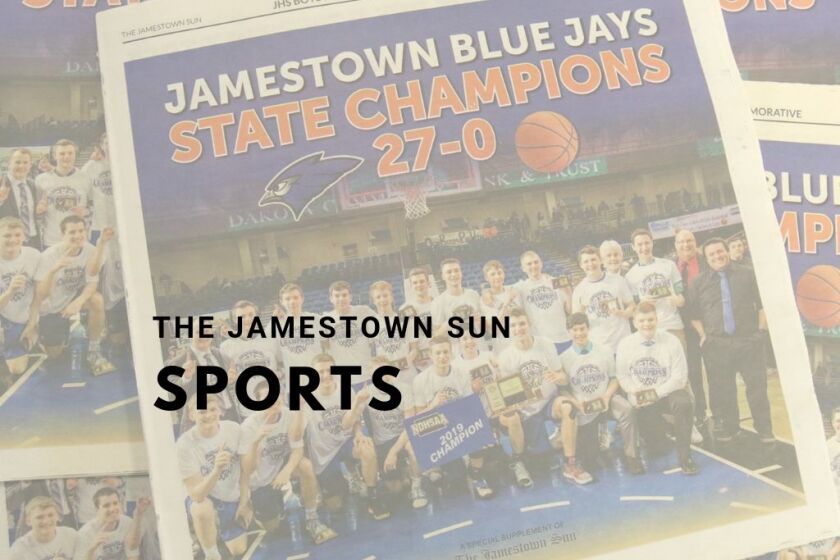 LINTON, N.D. — The Linton/Hazelton-Moffit-Braddock Lions boys basketball team used a big second quarter to hang to a 60-59 win over Medina/Pingree-Buchanan on Monday, Jan. 30, at Linton High School.
After heading into the second quarter down 17-13, the Lions (8-6) outscored the Thunder (9-3) 21-11 in the second quarter. The Lions were led by Jace Jochim's 23 points. The Thunder were led by Rylen Wick's 24 points.
The Lions are back in action at 6 p.m. on Tuesday, Jan. 31, when they play Strasburg/Zeeland. The Thunder return to the court at 7 p.m. on Jan. 31, when they face Kidder County.
M/P-B 59, L/HMB 60
M/P-B: 17 11 17 14–59
L/HMB: 13 21 12 14–60
Points leaders:
M/P-B: Rylen Wick 24, Josh Moser 23, Gage Magstadt 6
L/HMB: Jace Jochim 23, Trace King 15, Gentry Richter 10
Griggs-Midkota gets big win over Barnes County North
BINFORD, N.D. — The Griggs-Midkota Titans did not give up a single point in the fourth quarter on their way to an 88-11 win over Barnes County North on Jan. 30, at Griggs High School.
The Titans (1-14) were led by Kaylee Johnson's 20 points. The Bison's (0-15) leading scorer was Carlee Barnes with four points.
The Titans look to make it two wins in a row at 6 p.m. on Jan. 31, when they go to Edgeley/Kulm-Montpelier. The Bison look to end their skid at 6 p.m. on Jan. 31, when they take on Oakes.
BCN 11, G-M 88
BCN: 4 3 4 0–11
G-M: 27 29 20 12–88
Points leaders:
BCN: Carlee Barnes 4, Jordan Samek 3, Kayla Beyer 3, Morleigh Carpenter 1
G-M: Kaylee Johnson 20, Lauryn Halvorson 13, Vanessa Vollmer 11