Ellendale and Griggs split basketball matchups on Jan. 25
The Cardinals boys basketball team are now 11-0 on the season.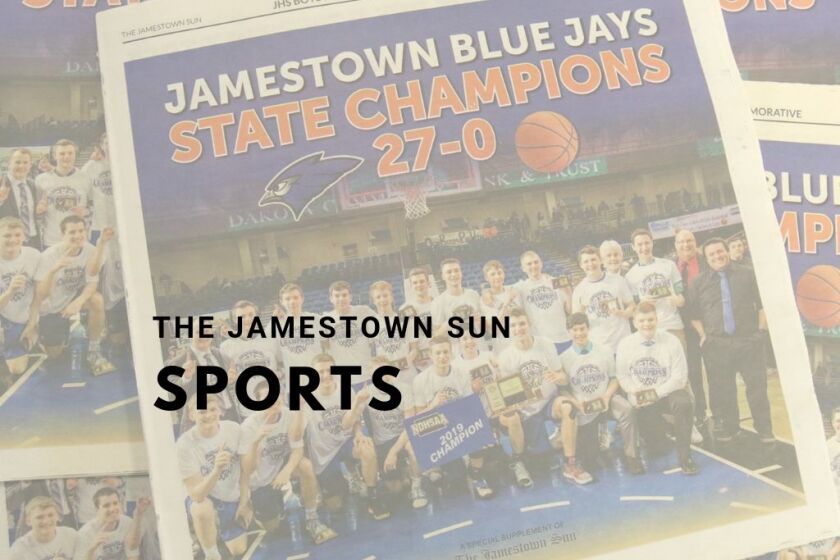 Despite a late push, the Griggs-Midkota Titans girls basketball team was able to hold on to a 32-27 road win over the Ellendale Cardinals on Jan. 25.
The win is the Titans' (5-8) second over the Cardinals after beating them 48-35 on Dec.11 in the consolation finals of the Stutsman County Tournament. The loss ends the Cardinals' (3-10) two-game winning streak.
This is the Titans' third consecutive win over the Cardinals since the schools became a co-op ahead of the 2020-21 season.
The Titans outscored the Cardinals 10-4 in the third quarter before the Cardinals attempted to claw back into it with a 10-6 fourth quarter.
The Titans were led by Jenna Larson's nine points. The Cardinals were led by Christena Walker's 13 points. The Cardinals struggled at the free-throw line shooting 3-for-8. On the other end, the Titans shot 7-for-10 from the stripe.
The Cardinals are back in action at 7 p.m. Friday, Jan. 28, when they face Carrington. The Titans are back in action at 7 p.m. Thursday, Jan. 27, when they face May-Port-C-G.
G-M 32, EHS 27
G-M: 8 8 10 6—32
EHS: 3 10 4 10–-27
Points leaders:
G-M: Jenna Larson 9, Emma Kolman 6, Medora Brandner 4, Josie Johnson 4, Lauryn Halvorson 3, Amanda Reidman 2, Asia Becherl 2, Kaylee Johnson 2
EHS: Christena Walker 13, Kali Norton 5, Ariel Hagen 4, Siera Bollinger 3, Olivia Hagen 2
Total Stats:
G-M: 10 FGs, 7-10 FTs, 10 fouls, 3-pointers: Kollman 2, Halvorson
EHS: 12 FGs, 3-8 FTs, 13 fouls
Ellendale boys run over Griggs
The Ellendale Cardinals boys basketball team used a 20-5 third quarter to beat the Griggs-Midkota Titans 61-30 on Jan. 25.
The Cardinals have now won three in a row against the Titans.
The game going into the half had the Cardinals up 28-18.
At the free-throw line, the Cardinals shot 4-for-4, while the Titans shot 5-for-8.
The Cardinals had two players in double digits as Scott Wagner scored 26 points and Cole Sayler had 13 points. On the other end, the Titans' leading scorers were Jaxon Gronneberg and Logan Topp with eight points apiece.
The Cardinals look to remain undefeated at 4:30 p.m. on Jan. 28 when they face Barnes County North. The Titans return to the court at 7 p.m. on Jan. 27 when they face Hatton/Northwood.
G-M 30, EHS 61
G-M: 11 7 5 7—30
EHS: 15 13 20 13—61
Points leaders:
G-M: Jaxon Gronneberg 8, Logan Topp 8, James Woodstead 5, Brady Haugen 5, Dylan Johnson 2, Carter Spitzer 2
EHS: Scott Wagner 26, Cole Sayler 13, Riley Thorpe 9, Levi Reis 7, Jack Bommersbach 4, Mason Molan 2
Total stats:
G-M: 11 FGs, 5-8 FTs, 5 fouls, 3-pointers: Topp, Woodstead, Gronneberg
EHS: 27 FGs, 4-4 FTs, 11 fouls, 3-pointers: Thorpe, Sayler, Reis