Enderlin flies past L/L-M 70-49 in Barnes County Classic
Enderlin's Hurlburt brothers combined for 48 of the team's 70 points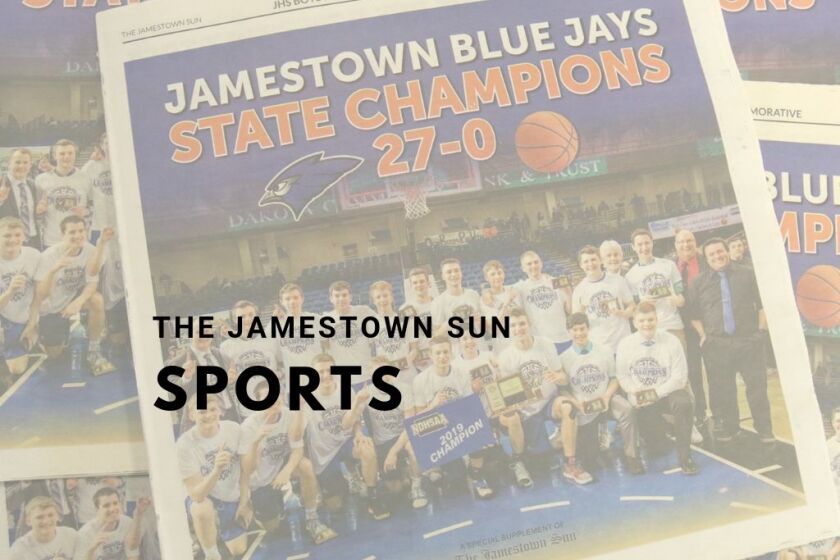 In the second game of the Boys Barnes County Classic, the No. 4 Enderlin Eagles kept their hopes for a repeat alive with a 70-49 win over the LaMoure/Litchville-Marion Loboes on Jan. 11.
The Eagles (6-2) opened up a 21-point lead late in the third quarter and never looked back. After a poor shooting first half, 23%, the Loboes (3-1) came out in the second half and shot 59% from the field.
The largest and last lead that the Loboes had was with 2:49 to go in the first quarter when Colton Ness hit a basket to put his team ahead 8-7. The Eagles ended the quarter on a 5-2 run to go into the second up 12-10.
The Eagles started the second quarter by scoring the first nine points of the frame to stretch their lead to 21-10.
The Loboes stayed out of foul trouble, with the team collecting seven fouls in the game. They forced the Eagles into 14 fouls, but struggled to make them pay, shooting 7-for-20 from the stripe.
The Eagles' Joe Hurlburt and his teammate, Gus Hurlburt combined for 48 points. Joe Hurlburt also added 12 rebounds in the win.
The Loboes were led by Corban Potts' 25 points. The Loboes' Colton Ness finished just shy of a double-double as he finished with nine points and eight rebounds.
The Loboes won the turnover battle as they forced the Eagles into 15 turnovers, while turning it over nine times. Off those turnovers, the teams both had 12 points each. The Eagles were able to pull away in the second half by increasing their 3-point shooting percentage from 28% to 55%.
The loss sets the Loboes up with a matchup at 6 p.m. Thursday, Jan. 13, against Dunseith. The win sees the Eagles lock in a matchup at 7:30 p.m. Thursday against Hillsboro-Central Valley.
L/L-M: 49, EHS 70
L/L-M: 10 5 18 16–49
EHS: 12 16 24 18–70
Points leaders:
L/L-M: Corban Potts 25, Colton Ness 9, Anthony Hanson 6, Tate Mart 4, Max Musland 3, Landon Piehl 2
EHS: Joe Hurlburt 28, Gus Hurlburt 20, Alijah Dixson 9, Carson Bartholomay 8, Caden Amerman 4, Trey Wall 1
Total stats:
L/L-M: 19 FGs, 7-20 FTs, 7 fouls, 3-pointers: Potts 3, Musland
EHS: 30 FGs, 3-4 FTs, 14 fouls, 3-pointers: J. Hurlburt 3, Bartholomay 2, Dixson, G. Hurlburt