Kidder County sweeps New Salem/Almont in season opener
The Wolves top two kills leaders combined for 29 kills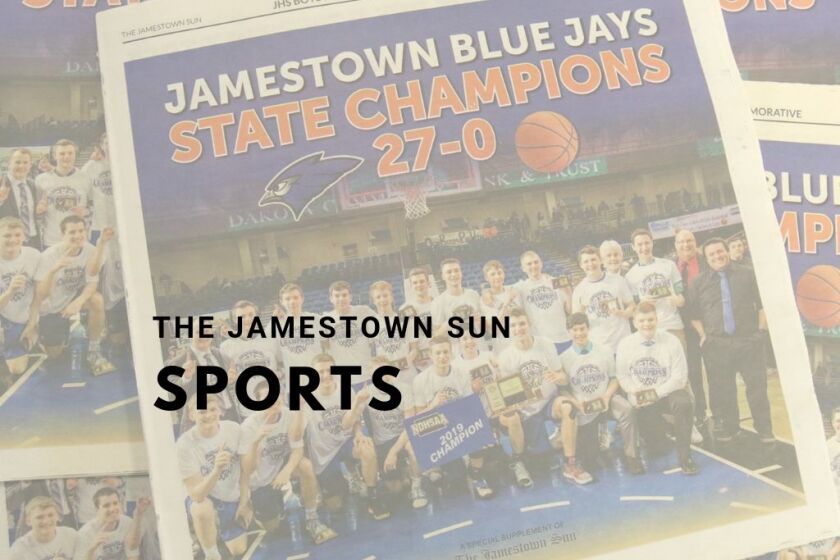 We are part of The Trust Project.
STEELE — The Kidder County Wolves opened their season at home and sent their fans home happy. The Wolves volleyball team swept the New Salem/Almont Holsteins (25-12, 25-15, 25-15) on Tuesday, Aug. 30, at Kidder County High School.
The Wolves (1-0) showed off their depth in the win as they had 13 players make an appearance while the Holsteins (0-2) had seven players get on the stat sheet.
The Wolves' Kennedy Harter led all players with 19 kills, the next closest player was her teammate and fellow outside hitter Avery Rath who had 10 kills. The Holsteins' kills leader was Mackenzie Brandt who had four kills.
Due to inclement weather, Jamestown High School basketball and hockey games scheduled for Jan. 26 have been postponed.
The Wolves return to the court at 7:30 p.m. on Thursday, Sept. 1, when they go to Ellendale. The Holsteins are back in action at 7:30 p.m. when they face Strasburg/Zeeland.
NS/A 0, KC 3
NS/A 12 15 15–0
KC: 25 25 25–3
Kills leaders:
NS/A: Mackenzie Brandt 4, Evie Eligjah 3, MacKenna Skaare 3, Kendra Tomac 3
KC: Kennedy Harter 19, Avery Rath 10, Taylor Zimmerman 2, Mackenzie Schoonover 1, Breanah Pfaff 1
Assists leaders:
NS/A: Hannah Gerving 11, Tomac 1
KC: Pfaff 31, Harter 1, Rath 1
Aces leaders: NS/A Alaina Vanderwal 1
KC: Harter 2, Rath 2, Rohrich 2, Pfaff 2, Drew Stroh 2, Hailee McCormick 1