L/L-M beats Kidder County to win third consecutive R3 title
The Loboes' are now riding a six-game winning streak.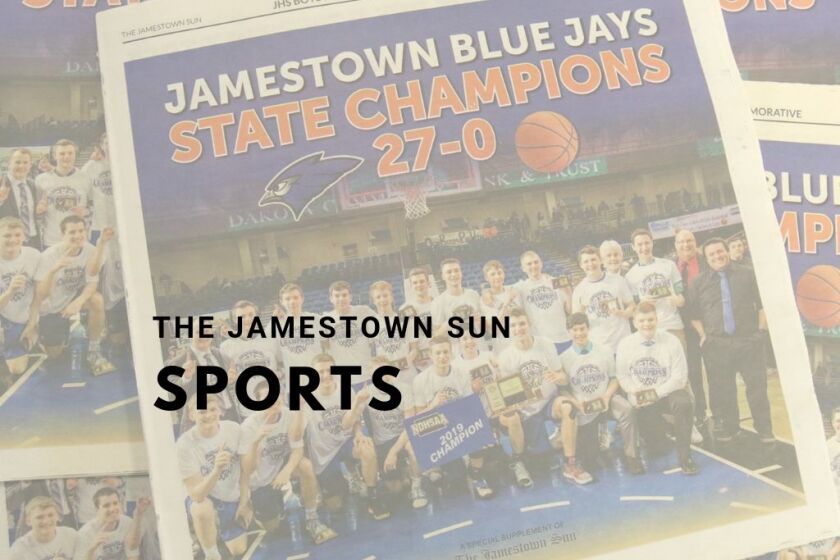 NEW ROCKFORD, N.D. — For the third consecutive year, the LaMoure/Litchville-Marion Loboes are the Region 3 Champions. The Loboes got a 4-2 win over Kidder County/Napoleon/Gackle-Streeter on Wednesday, May 24, at New Rockford High School.
"It's always nice to win and you got ballplayers that live for baseball, that's what they want to do, that's what they want to play," Loboes head coach Derold Haugen said. "You can see from our summer program and our high school program, we've had pretty good success the last few years."
The Wolves (8-9) scored first with two runs in the top of the first on two groundouts. After that, the Loboes starter Anthony Hanson locked in as he only gave up one more hit and only two more base runners the rest of the way. On the other side, the Wolves starter Isaiah Oster went 4.2 innings, giving up three hits with four unearned runs, one walk and two strikeouts.
The Wolves defense cost them as all four of the Loboes' runs were unearned. The Loboes (12-1) tied the game up at two in the third when two runs scored on an error to make it 2-2. They took the lead in the fourth on a Dylan Carlson two-run single.
The Loboes bottom of the order carried the offense in this game as Mason Warcken went 2-for-2 with two runs and Carlson went 1-for-1 with two RBIs. The rest of the order went a combined 0-for-20 with two runs, one walk and two strikeouts.
"I think our first hit was by our little eighth grader," Haugen said. "We had to adjust to a little slower pitching and some of our batters were out in front and it took an eighth grader to get us started with a line drive hit. It kind of caught on from there, it was big, it was big, we need the bottom of the order to get on for the top."
The Loboes now have to wait to see who they will face in the state tournament starting on Thursday, June 1.
KC 2, L/L-M 4
KC: 2 0 0 0 0 0 0–2 3 4
L/L-M: 0 0 2 2 0 0 X–4 3 0
WP: Anthony Hanson, LP: Isaiah Oster
Scoring plays:
First inning:
KC: Jace Larson RBI groundout, Collin Zimmerman scores
KC: Blake Braun RBI groundout, Simon Hager scores
Third inning:
L/L-M: Connor Johnson reaches on an error, Mason Warcken, Tate Mart score, unearned
Fourth inning:
L/L-M: Dylan Carlson single, Max Musland, Warcken score, unearned
Full awards below:
All Region 3 Team:
Grady Shipman—Carrington
Hudson Schmitz—Carrington
Jack Erickson—Carrington
Collin Zimmerman—Kidder County
Isaiah Oster—Kidder County
Simon Hager—Kidder County
Jace Larson—Kidder County
Connor Johnson—LaMoure/Litchville-Marion
Tate Mart—LaMoure/Litchville-Marion
Anthony Hansen—LaMorue/Litchville-Marion
Jacob Nitschke—LaMoure/Litchville-Marion
Connor Knatterud—New Rockford/Sheyenne
Brody Weisenburger—New Rockford/Sheyenne
Connor Kosiak—South Border
Berkley Frantz—South Border
Marshall Lindgren—South Border
Eric Hewitt Award: Marshall Lindgren, SB
R3 Player of the Year: Tate Mart, L/L-M
R3 Coach of the Year: Wayne Shipman, Carrington