L/L-M Loboes use big first inning to get 17-7 win over Nelson County/Midkota
The Loboes have now scored double digits twice this season.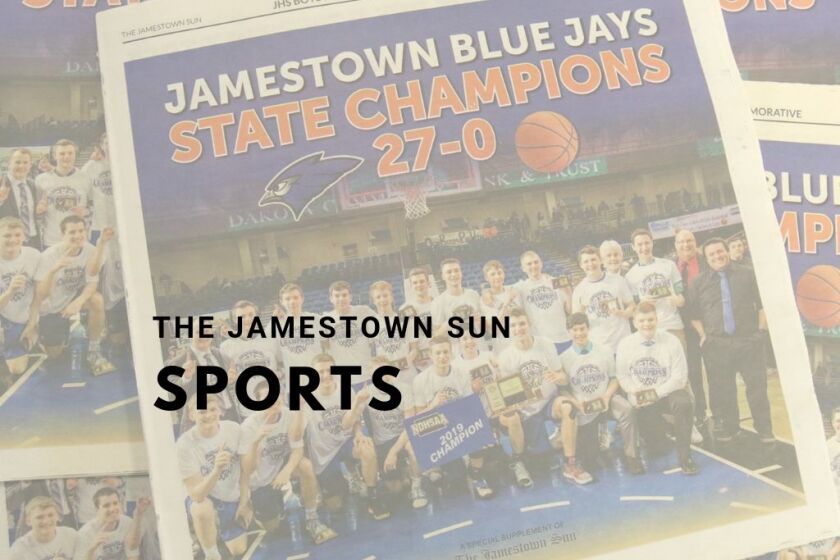 LAMOURE, N.D. — The LaMoure/Litchville-Marion baseball team scored eight runs in the first inning as they were able to get a 17-7 win over Nelson County/Midkota on Saturday, May 6, at Steele High School.
The Mustangs (1-5) got off to a quick start scoring three runs in the top of the first on four hits. Their lead didn't last very long though as four batters into the bottom of the inning, the Loboes (5-0) cut the deficit to 3-2 on a single and then tied the game up with another single two batters later. The next two Loboes both hit singles to push them in front 5-3. The biggest blow of the inning came when Tate Mart hit a ball to left to push the lead out to 8-3.
The Mustangs fought back with four in the top of the second to cut the deficit to 8-7 but the Loboes hurler Max Musland helped himself out with a run-scoring single to push the lead out to 9-7. At the plate, Musland went 2-for-4 with two RBIs. On the mound, Musland went five innings giving up three earned runs on seven hits while striking out nine hitters.
The Loboes scored at least one run in all five innings. The game was ended with a single from Musland to stretch the lead out to 17-7.
The Loboes return to the diamond at 4:30 p.m. on Monday, May 8, when they take on Carrington.
NC/M 7, LLM 17
NC/M: 3 4 0 0 0–7 7 5
LLM: 8 1 3 2 3–17 13 3
WP: Max Musland, LP: Ross Thompson
Scoring plays:
First inning:
NC/M: Landon Sundeen RBI groundout, Brody Rainsberry scores
NC/M: Ross Thompson RBI double, Preston Lee scores
NC/M: Kyle Johnson RBI double, Thompson scores
LLM: Anthony Hanson RBI single, Connor Johnson scores, Dylan Carlson scores on an error, unearned
LLM: Jacob Nitschke single, Hanson scores, unearned
LLM: Blase Isaacson RBI single, Nitschke scores
LLM: Mason Warcken RBI single, Isaacson scores
LLM: Tate Mart three-run home run, Warcken, Jakody Lewis score
Second inning:
N/CM: Thompson reaches on an error, scores on the error, unearned, Trae Lillehaugen, Rainsberry, Sundeen score, unearned
LLM: Max Musland RBI single, Carlson scores
Third inning:
LLM: Carlson RBI single, Warcken scores
LLM: Hanson RBI single, Lewis, Carlson score
Fourth inning:
LLM: Nitschke solo HR
LLM: Carlson RBI groundout, Isaacson scores
Fifth inning:
LLM: Hanson RBI single, Johnson scores
LLM: Carlson steals home
LLM: Musland RBI single, Hanson scores