Latest Class A basketball polls released with new top seeds
The Blue Jays hoops teams did not make an appearance in the polls.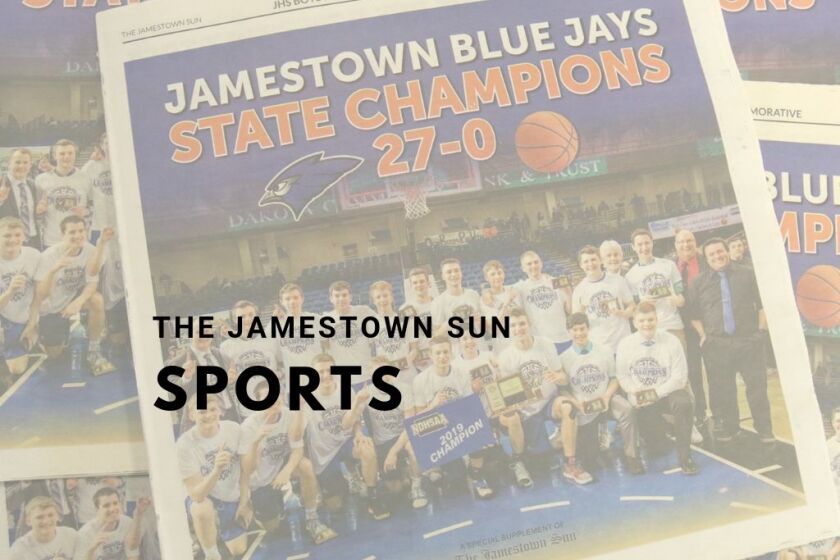 We are part of The Trust Project.
JAMESTOWN — The latest Class A girls and boys basketball polls have been released and there is a new top team in both polls.
The top team in the boys' basketball poll is Bismarck Century, which rises up from No. 2 after a win over Bismarck High to improve to 4-0 overall. The previous No. 1 team in Minot High drops to No. 3, after suffering their first loss of the season to Mandan on Jan. 3.
Due to inclement weather, Jamestown High School basketball and hockey games scheduled for Jan. 26 have been postponed.
The top team in the girls' poll is also the Bismarck Patriots who come in with a 4-2 record, after a win over the Demons. The previous top team was the Magicians who suffered their first loss against Bismarck Legacy on Dec. 31. The loss drops to the Magicians to No. 2.
Full Polls Below:
Boys Poll:

Bismarck Century (17): 4-0, last week 2
Mandan (1): 4-0, last week 5
Minot High: 6-1, last week 1
Fargo Davies: 5-2, last week 3
Grand Forks Red River: 5-1, last week 4
RV: Fargo North (4-2), Bismarck Legacy (5-2)
Girls Poll:

Bismarck Century (12): 4-2, last week 2
Minot High (3): 5-1, last week 1
Bismarck Legacy (1): 6-0, last week not ranked
Grand Forks Red River (2): 6-0, last week 4
West Fargo: 6-1, last week 5
RV: Fargo Davies (5-1)