M/P-B boys beat Maple River, South Border girls hoops gets win
The Thunder went 10-for-15 from the free throw line in their win.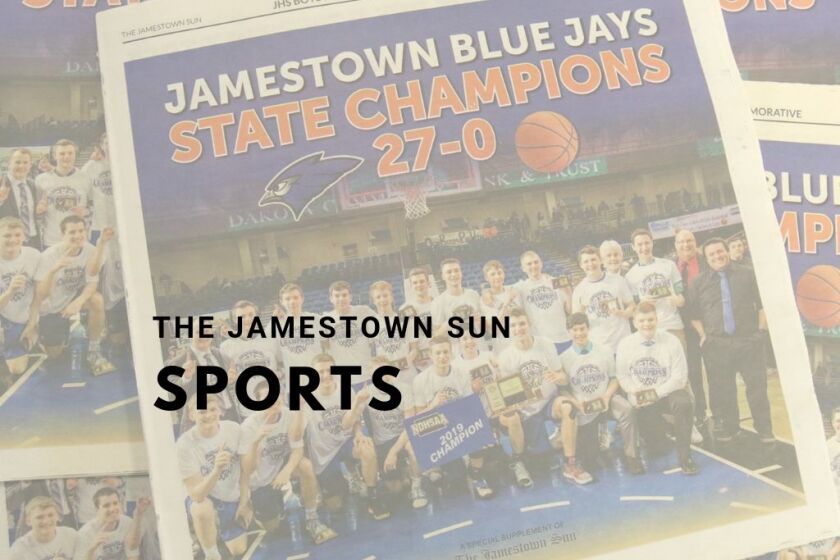 We are part of The Trust Project.
PINGREE, N.D. — Medina/Pingree-Buchanan outscored Maple River by ten points in the third quarter and that was enough to get a 51-39 win on Monday, Jan. 23, at Pingree High School.
The Thunder (8-2) were led by Josh Moser's 20 points. The Raiders (2-8) were led by Wyatt Sylling's 11 points.
The Thunder return to the court at 6:30 p.m. on Thursday, Jan. 26, when they face Linton/Hazelton-Moffit-Braddock. The Raiders are back in action at 7 p.m. on Jan. 26, when they go to Northern Cass.
MR 39, M/P-B 51
MR: 9 9 8 13–39
M/P-B: 13 11 18 9–51
Points leaders:
MR: Wyatt Sylling 11, Carter Baasch 9, Clay Hovelson 7, Caleb Kocka 7
M/P-B: Josh Moser 20, Rylen Wick 18, Sawyer Wanzek 6
South Border wins battle against North Central
WISHEK, N.D. — Heading into the half, the South Border Mustangs trailed 35-28 against the North Central Thunder (S.D.). But the Mustangs fought back in the third to tie the game up and the game eventually went to overtime where the Mustangs won 76-68 on Jan. 23, at Wishek High School.
After heading into overtime with the score tied at 63, the Mustangs outscored the Thunder 13-5 in the extra period to get the win. Macy Monson's 25 points led the Mustangs (6-9). The Thunder (5-7) were led by Brittney Frickson's 23 points.
The Cardinals No. 4 ranking is their highest ranking since they were ranked No. 3 in the Feb. 7, 2022 poll.
The Mustangs look to keep the winning streak going at 7:30 p.m. on Jan. 26, when they go to Kidder County.
SB 76, NC 68
SB: 15 13 14 21 13–76
NC: 15 18 9 21 5–67
Points leaders:
SB: Macy Monson 25, Emily Jochim 24, Brylee Fast 8, Kya Wiest 8
NC: Brittney Frickson 23, Ella Battie 20, Jenisa Jacobs 12