Sport shorts: Blue Jays back racking up AOW honors
The Jamestown Optimist Club dished out Athlete of the Week honors on Dec. 8.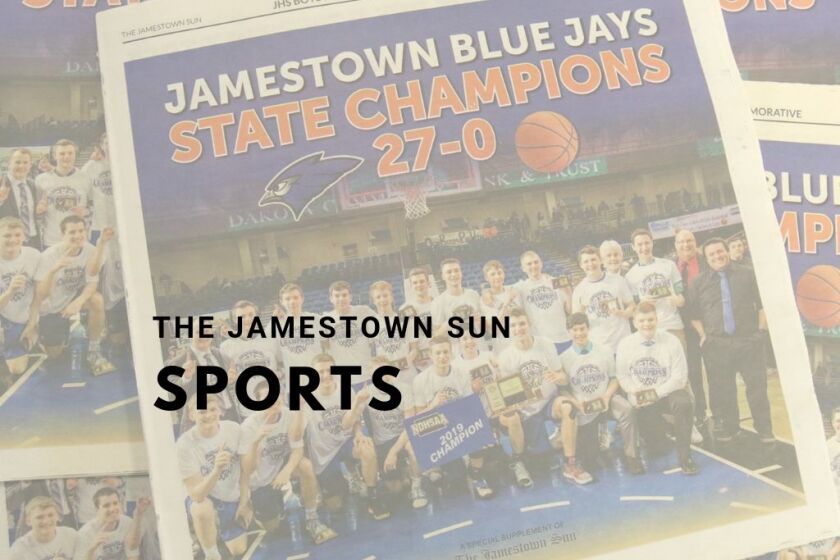 The Jamestown High School wrestling team opened its season with the Knights of Columbus Wrestling Tournament on Dec. 4.
Hannah Sjostrom and Paris Eslick were the first-ever champions in the first-ever sanctioned high school girls wrestling tournament for North Dakota. Eslick won the heavyweight bracket with a pin over Grand Forks Central, McKenzie Fincher.
Sjostrom won the 190-pound bracket.
On the boys' side, Preston Gall also earned top-wrestler honors. Gall won the 182-pound bracket. The junior is currently 4-0 on the season.
The three Blue Jay wrestlers were awarded Athlete of the Week honors by the Jamestown Optimist Club.
The club also picked out two University of Jamestown student-athletes to award the AOW honors to.
Sarah Lenz, a freshman for UJ's women's basketball team, shot 14 of 29 on 3 point attempts in three Jimmie wins last week. Lenz averaged 14.6 points per game coming off the bench. The freshman was 2 for 2 at the line and collected 10 rebounds in the trio of games.
John Argue had a night to remember in Saturday night's 91-88 GPAC win over Hastings at Harold Newman Arena. Argue, a sophomore forward for the Jimmies' basketball team, scored 36 points – 27 of them coming in the second half. The sophomore hit on 14 of 19 shots, including 3 of 4 from beyond the arc. He made all 5 of his free throws and collected 8 rebounds and 3 assists.