Sport shorts: Blue Jays get two on All-WDA soccer team
Brady Harty and Grant Lunde were named to the 2022 All-WDA soccer team.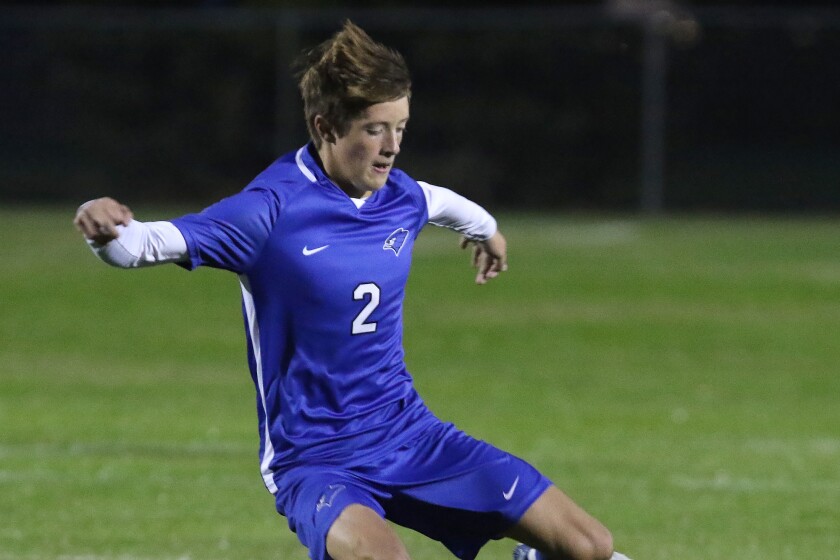 We are part of The Trust Project.
The Rebels are trying to be the first repeat champions in the girls tournament since Carrington won it in 2018-19.
BISMARCK — The Western Dakota Association released its 2022 boys' soccer awards on Monday evening. Twenty-two players were selected representing all eight West Region teams.
Bismarck High, Bismarck Legacy and Minot High each had four players earn All-WDA honors. Bismarck Century had three players selected. Jamestown, Mandan and Williston had two while Dickinson had one.
Jamestown's Brady Harty was one of the two selected from the Blue Jay roster.
The sophomore was a force in the midfield. Harty ended his season with a pair of goals and two assists for four total points.
The selection committee also selected the Blue Jays' goalkeeper Grant Lunde to receive All-WDA honors.
2022 marked Lunde's first season in the varsity goalkeeper position. Lunde turned around to produce three shutouts and tallied 145 saves.
In addition, coaches selected this year's region senior athlete of the year and region coach of the year.
All-WDA Team
Jamestown – Brady Harty; Grant Lunde
Bismarck Century – Kaiden Campbell; Brooks Turner; Brennen Fode
Bismarck High – Owen Haase; Babu Ramadhani; Louis Belanger; Liam Weis
Bismarck Legacy – Nate Olheiser; Jacob Lelm; Uriel Rivera; Kamden Kooiman
Dickinson – Hubert Niyimboma
Mandan – Alex Wegner; Ratmir, Spac
Minot – Manasseh Boakye; JJ Dufner; Brayden Oswalt; Ian Hagerott
Williston – Pablo Palacios; James Brenner
Region Senior Athlete of Year: Owen Haase, Bismarck High
WDA Coach of the Year: Tom Marcis, Bismarck Legacy