Sport shorts: Class A Girls Basketball All-State Team announced
The 2023 Class A Girls Basketball Team was released Tuesday evening.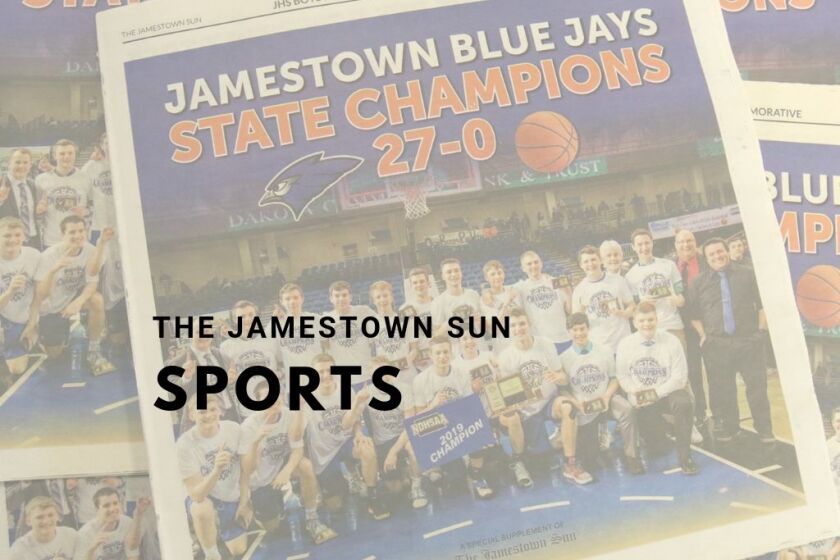 JAMESTOWN — The North Dakota Associated Press Sportscasters and Sportswriters Association (NDAPSSA) released the 2023 Class A Girls Basketball All-State Team Tuesday evening.
Jamestown's Ella Falk earned second-team honors. The JHS senior helped lead the Blue Jays to their third-straight West Region Tournament. The Jays wound up dropping 66-59 to Bismarck High in the state qualifying game to finish their season at 12-12 overall.
Falk notched 419 points in her final season with the Jays for an average of 17.5 per game. She led the Jays in assists with 92 and was the team's second-leading rebounder with 191.
Falk also set a new school record for the most points scored in a game with 41. She also set a new record for the most 3-pointers made in a game with nine. Falk also eclipsed the 1,000-point mark this winter.
2023 Class A Girls Basketball All-State Team
First Team
Bergan Kinnebrew, Bismarck Century
Logan Nissley, Bismarck Century
Miriley Simon, West Fargo
Jocelyn Schiller, Grand Forks Red River
Leelee Bell, Minot
Second Team
Ella Falk, Jamestown
Maggie Fricke, Minot
Ashton Safranski, Fargo Davies
Brenna Dick, West Fargo Sheyenne
Chloe Pfau, West Fargo
Brooklyn Felchle, Bismarck Legacy
Amya Gourneau, Turtle Mountain
Scout Woods, Wahpeton