Sport shorts: Kindred, LaMoure/LM earn top spots in football polls
The North Dakota Associated Press Sportscasters and Sportswriters Association (NDAPSSA) announced its second football poll Wednesday evening.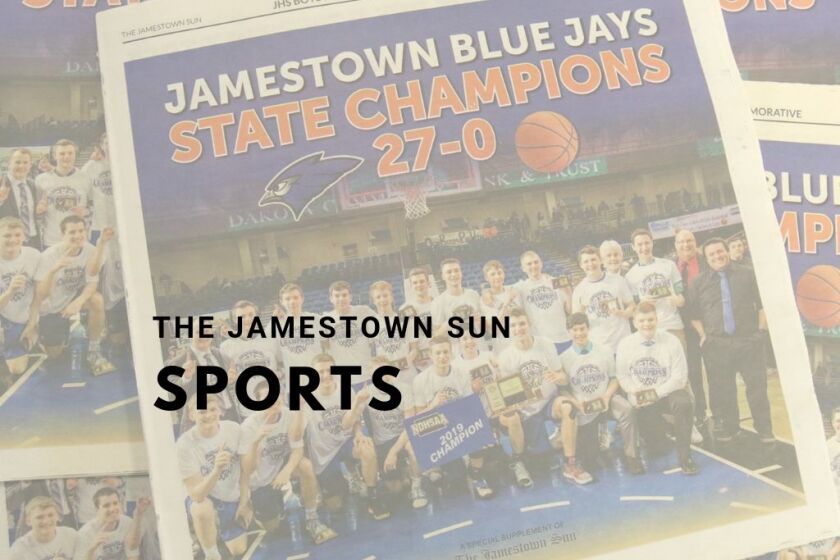 We are part of The Trust Project.
In his final season with the Jimmies, Shekeryk was named an All-Conference honorable mention.
JAMESTOWN — No one seems to be dismantling the 2021 defending state football champs so far this football season.
Kindred has retained the No. 1 spot in the North Dakota Associated Press Sportscasters and Sportswriter Association (NDAPSS) poll . The second edition of the poll was released on Wednesday evening.
The 2-0 Vikings picked up 11 of 16 first place votes to come out on top with 73 points. Langdon/AEM defended the No. 2 spot with 69 points.
Oakes (2-0) was not ranked in the top-five but the Tornadoes received votes.
In the 9-man standings LaMoure/LM took the top-spot. LLM collected all 16 first place votes. New Salem-Almont, Cavalier, May-Port-C-G and North Star rounded out the top-five. All the ranked 9-man teams are undefeated.
NDAPSSA Football Poll
(First-place votes in parenthesis)
Class B 11-man
Second poll
Team Rec. Pts.
1. Kindred (11) 2-0 73
2. Langdon Area EM (5) 2-0 69
3. Velva/Drake/Anamoose/Garrison 2-0 37
4. Dickinson Trinity 2-0 30
5. Shiloh Christian 2-0 14
Others: Thompson (2-0), Hillsboro/Central Valley (1-1), Oakes (2-0), Central Cass (1-1)
9-man
Second poll
Team Rec. Pts.
1. LaMoure/LM (16) 2-0 80
2. New Salem-Almont 2-0 51
3. Cavalier 2-0 47
4. May-Port-C-G 2-0 42
5. North Star 2-0 6
Others: North Prairie (2-0),South Border (2-0) Divide County (2-0), Nelson County (2-0