Sport Shorts: Gaffaney, Walters get AOW honors
The Jamestown Optimist Club awarded Athlete of the Week honors to Jamestown High School and University of Jamestown athletes.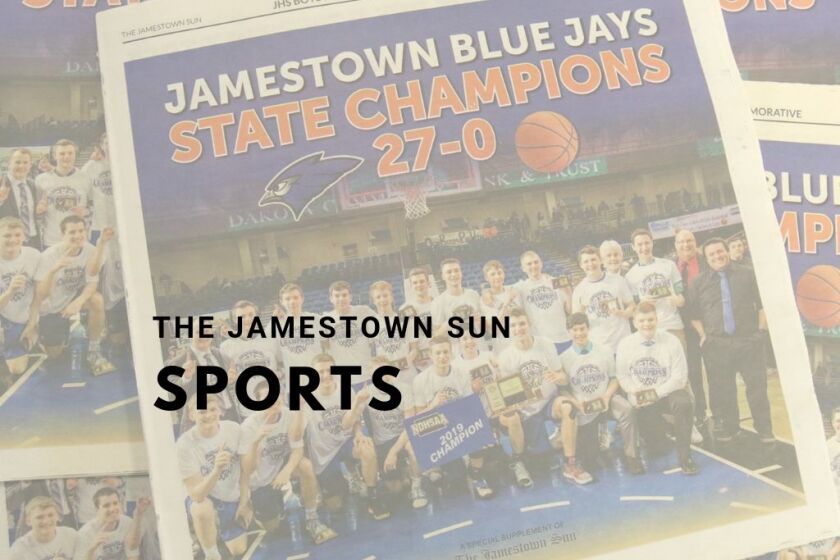 Megan Gaffaney, a senior for the University of Jamestown women's volleyball team, accumulated 35 assists, 14 digs and an ace as the Jimmies swept Dakota Wesleyan and Doane to improve their record to 29-0 on the season. UJ defeated DWU again on Nov. 10 in the Great Plains Athletic Conference (GPAC) tournament semifinals. The Jimmies will be fighting for their third consecutive championship on Nov. 13 at 7 p.m. at Newman Arena.
University of Jamestown men's basketball standout, Mason Walters, averaged 23.5 points and 14.5 rebounds per game in victories over California NAIA squads – Hope International and Vanguard. The Jimmies next hometown match came on Friday night at Valley City State University. Final scores were unavailable when the Jamestown Sun went to press.
Baugh among top swimmers in WDA
Chea Baugh, a junior swimmer for the Jamestown High School girls swimming and diving team, placed in the top-eight of all her events at the WDA championships held in Bismarck on Nov. 6. Baugh was also named on the WDA Conference Team. The Blue Jays had 19 athletes qualified to the WDA swim meet. As of Nov. 1, the Blue Jays had 10 swimmers qualified to the state meet. The state swimming and diving meet is slated to take place at Bismarck State College's Aquatic and Wellness Center on Nov. 12-13.