Sport Shorts: Hillstrom qualifies to State, Olson plays well
Jamestown High School and University of Jamestown athletes were named the Optimist Club Athlete of the Week last week.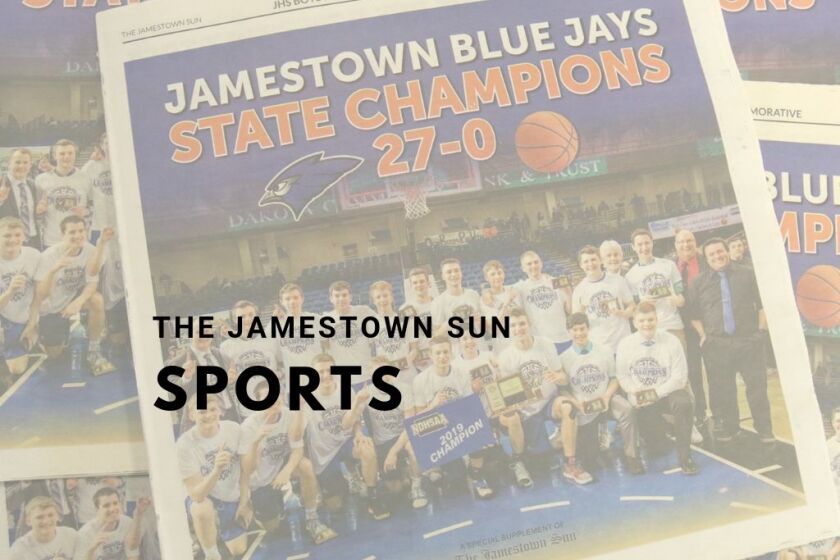 Brode Hillstrom, a junior at JHS, qualified for the state track meet in the long jump with a leap of 20 feet 10 inches at the Karlgaard Invite in Bismarck last week. Hillstrom followed up the third-place performance with a fifth-place showing in triple jump and was a member of the third-place 4x100 meter relay.
Phoebe Olson kept the winning streak alive. The No. 1 spot holder for the Blue Jay tennis team went 4-0 last week -- winning two singles matches and two doubles.
Gabby Tweten, a freshman at JHS and a member of the James River Figure Skating Club, passed her Senior Moves in the Field test on April 16. This is the highest level possible in moves. She is the youngest member to achieve this in the club's 43-year history.
UJ's Fitz, Ward earn AOW honors
Dru Fitz threw a complete game against Morningside on Saturday in helping the Jimmies to a 5-1 win. The junior only gave up four hits and allowed zero earned runs. Fitz struck out seven batters to improve his winning pitcher record to 6-1.
Kassi Ward was also doing impressive things on the field, pounding out 14 hits in 22 at-bats over half-a-dozen Great Plains Athletic Conference (GPAC) games. Of Ward's 14 hits, three of them were home runs. The UJ junior drove in 12 runs and scored five times.