Sport shorts: Jimmies, Jays awarded Athlete of the Week honors
The Jamestown Optimist Club doled out Athlete of the Week honors on Wednesday, Jan. 26.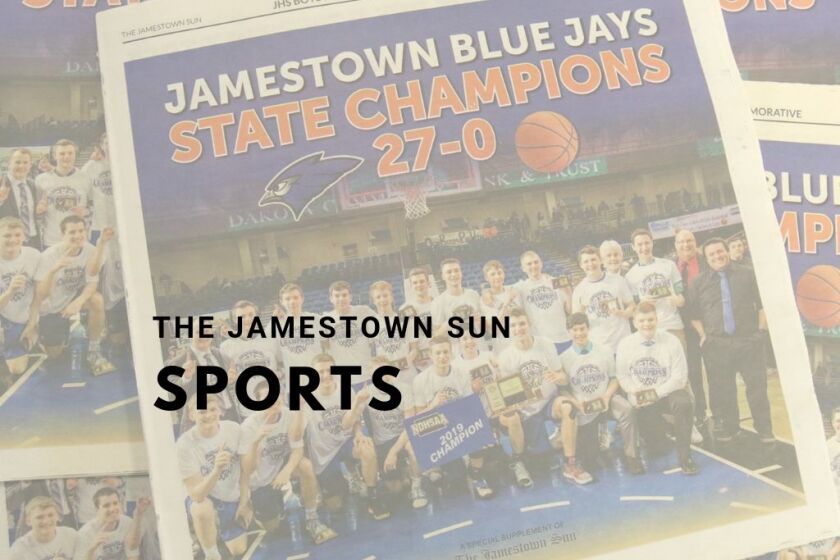 Emma Pickrel, a freshman swimmer for the University of Jamestown, helped lead the Jimmies to a 124-86 win over Concordia (Moorhead) on Jan. 22. Pickrel won the 200 IM and the 200 breaststroke in addition to swimming the breaststroke leg in the winning 200 medley relay.
Theorius Robison, a sophomore for the University of Jamestown men's wrestling team, won the 141-pound title at the Missouri Valley Invite. Robison became the first-ever Jimmie to win a title in the massive tournament. The sophomore was a perfect 5-0, defeating 4 opponents ranked in the top 15 in NAIA wrestling.
Aden Braun, a junior for the Jamestown High School boys wrestling team, won the 138-pound champion at the Skip Nalan Invitational in Grand Rapids, Minnesota on Jan. 22. Braun pinned his way through the tournament earning the Pinner Award for the most pins (4) in the least amount of time (5 minutes, 48 seconds). The junior earned the MVP Award for the tournament. His current record is 28-1 and is ranked No. 1 at 138-pounds in North Dakota.
Hannah Sjostrom, a junior on the Blue Jays girls' wrestling team, won the 190-pound weight class last Saturday at Lisbon's Storhaug Invitational. Sjostrom beat out Kindred's Brooke Leedahl, the former No. 1 wrestler at 190-pounds in the championship match. Sjostrom is now the undisputed No. 1 ranked 190-pounds girl wrestler in the state of North Dakota and has a season record of 15-2.