Sports Shorts: UJ's Iliff elected into Wyoming HoF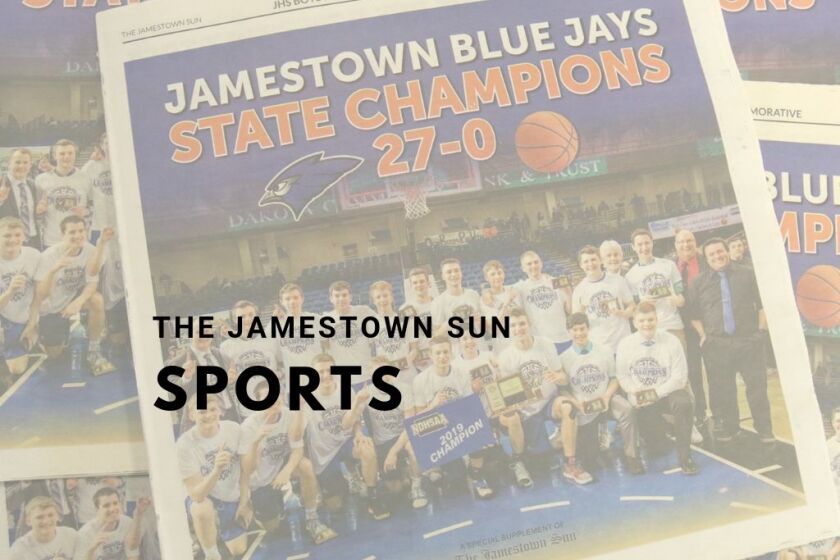 We are part of The Trust Project.
Iliff elected into Wyoming hall
University of Jamestown assistant baseball coach Ryan Iliff was scheduled to be inducted into the Wyoming Baseball Hall of Fame as a former member of the Gillette Riders American Legion baseball program on Friday, July 26, in Gillette, Wyoming. UJ announced the honor Friday.
Before serving a pair of stints as the Riders' assistant coach (297-168 record, four conference championships), Iliff became the team's single-season record holder in pitching wins (12), ERA (2.56), innings pitched (95 2/3) and complete games (6) as a player between 2005-08. Iliff is the Riders' all-time leader in wins (33), innings pitched (296 2/3) and complete games (17).
Iliff helped the University of Jamestown reach the NAIA World Series in 2008, pitching for the Jimmies between 2008-11. UJ is 188-76 with three conference titles and four national tournament appearances in Iliff's five seasons as an assistant coach.
Adult coed soccer leagues
The Jamestown Soccer Club will begin its summer coed 6v6 soccer leagues beginning Aug. 7. The Wednesday evening adult leagues will run through Sept. 25.
Team registration is $200. Individuals can also participate by being assigned to an existing team. The leagues consist of an A and B division.
An informational flyer can be obtained from www.jamestownsoccer.org or by emailing ggrugel@csicable.net.
Hillcrest men's day winners
Doug Wahl's second shot on the first hole measured 4 feet, 3 inches from the pin to take top honors during men's day activities at Hillcrest Golf Course on July 25.
Wahl was also the closest on hole 15 (17-9). Other closest to the hole winners included: Roger Fisher, hole 7 (11-11); Jon Lorig, hole 8 (12-7); and Kevin Miller, hole 17 (1-11).
Fisher was the deuce pot winner, Miller was the mystery tournament winner and Loran Soleim won the door prize.
The final three days of the 2019 Jamestown Blue Jays high school football camp are scheduled for July 28-30 at Ernie Gates Field.
The camp for freshmen through seniors runs from 6:30-9 p.m. both Sunday and Monday, while Tuesday's camp will be conducted from 3-5 p.m. to allow athletes time to attend the JHS fall sports player/parent meeting scheduled for 6 p.m. at the JHS theater.
The camp will bring all players together to begin the installation of offensive and defensive schemes. Players who have yet to attend camp this summer will need to arrive 30 minutes early to receive equipment.
Camp flyers will be in the locker room at Ernie Gates Field. Coaches would like to see as many student-athletes as possible attend camp.
Student-athletes planning to play football this fall must attend Tuesday's fall sports player/parent meeting with a parent or guardian. The football team will meet with players and parents following the meeting at approximately 7 p.m.
Those who for some reason are unable to attend the meeting are asked to contact JHS head football coach Bill Nelson at 701-320-8441 or via email at William.Nelson1@k12.nd.us.